Shopping Centers
Shopping Centers and Malls in the Palm Beach Area
Whether you need painting for a single unite or an entire shopping center, Triple Quality Painting Inc. is here to assist you. Our professionals are trained specialists whose experience and helpful advice will ensure the success of every project you have.
We Are Proud to Offer All of These Commercial Services:
Shopping Centers and Malls
Office Complexes
Tenant Space – Retail/Office
High Rise Buildings
Government Facilities
Healthcare Institutions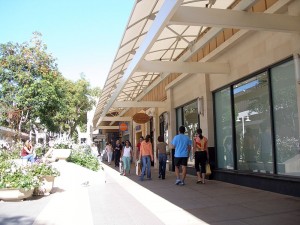 Do you need your business or shopping center painted, but are worried about the downtime? In order to keep your business operating as usual, we can paint your commercial space in sections. We also minimize disruptions by offering evening, holiday and weekend scheduling, if needed. We know that you have a business to run and so we schedule our services at times which are convenient for you. Triple Quality Painting Inc. provides professional commercial painting services all over Moore County. Freshening up your paint is a great way to draw in new customers and improve the impression people have of your business, and it's more affordable than you think. In fact, it can be one of the easiest and most cost-effective things you can do to update the image of your company. We have a staff of full-time professional painters with years of experience painting on commercial properties and projects. Their quality and attention to detail is second to none, which is perfect for your business where you expect nothing but the best. Additionally, our flexible scheduling means that you can update your workspace without distracting your employees and inconveniencing your customers. Triple Quality Painting Inc. wants to be your painter for life. We're painting done right – the first time, every time!
Why Should Triple Quality Painting Inc. be Your Choice For Painting your Shopping Center?
Your business is one of your most valued assets, and something in which you should take pride. We want to help you maintain that investment with quality painting and unmatched service. We're a part of the business community as well, so we are invested in your success, as well as our own. This is why we want to work with you – so you can experience Painting Done RIGHT!
If you're looking for Professional Painters in Palm Beach County,
then give us a call today at (754)-245-0859 or Request A FREE Quote.
Contact Details
9835-16 Lake Worth Rd, Suite 154
(754) 245-0859
Contact Form Triple Quality Painting